Hemken
Specifications:-
Technical Name : Sulphur
Formulation : 80 % WG
Compatibility : Compatible with most insecticides, fungicides
Mode of Action : Contact fungicide with multisite action on fungus.
Activity Spectrum : Used for control of Powdery Mildew in various crops.
Available Packing :3 kg.
Product Features:-
Excellent control of Powdery mildew in various crops.
Provides nutrient sulphur to crops.
Effective control of mites.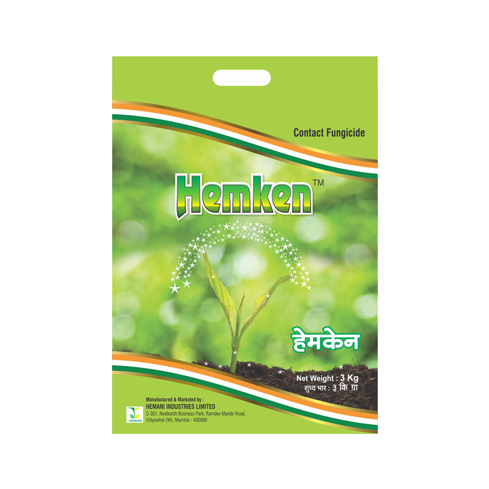 Approved Recommendations:-
| Crop | Disease | Application dose/acre |
| --- | --- | --- |
| Grapes | Powdery Mildew | 1000 – 2000 g |
| Mango | Powdery Mildew | 1000 – 2000 g |
| Apple | Scab | 1000 – 2000 g |
| Pulses | Powdery Mildew | 1000 – 2000 g |