Hemtron
Specifications:-
Technical Name : Sulfosulfuran
Formulation : 75 % WG
Compatibility : Not Compatible with FOP group of Herbicides.
Mode of Action : Acetolactate synthase ( ALS ) inhibitor,acting by inhibiting the biosynthesis of essential amino acids valine and Isoleucine, hence stopping cell division and plant growth.
Activity Spectrum : Used for control of grasses and broad leaf weeds in wheat.
Available Packing : 13.5 g.
Product Features:-
Provide control of both phalaris minor and broad leaf weeds
New generation broad spectrum herbicide
Uptake through leaves and roots with rapid translocation.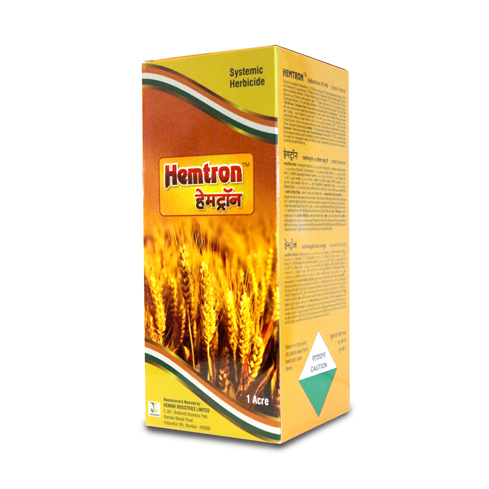 Approved Recommendations:-
| Crop | Weed | Application dose/acre |
| --- | --- | --- |