Anithrin
Specifications:-
Technical Name : Alphamethrin
Formulation : 10 % EC
Compatibility : Compatible with most fungicides, insecticides.
Mode of Action : Anithrin exhibits a contact and stomach action, mainly acts on nervous system of the target pests, gives a quick knockdown action.
Activity Spectrum : Anithrin can be effectively used on cotton for control of Bollworms
Available Packing : 100 ml, 250 ml, 500 ml, 1 Lit.
Product Features:-
It has a quick Knockdown action.
It exhibits ovicidal action.
Long lasting residual effect
Highly economical.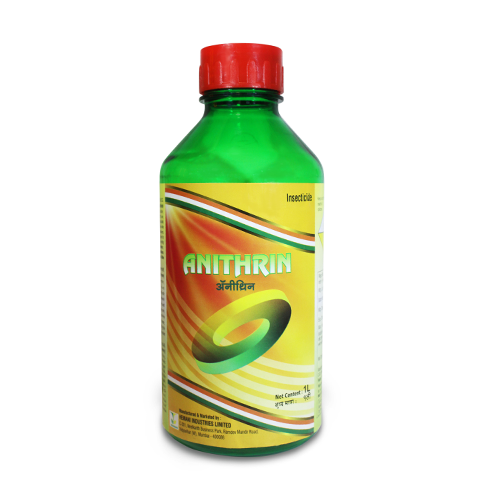 Approved Recommendations:-
| Crop | Pest | Application dose/acre |
| --- | --- | --- |
| Cotton | Bollworms | 70 – 110 ml |